Updated Website Resource Page
We are sharing the products and services that have made the biggest difference to our online experience. How does this website resource page help you? By sharing what works for us, you can decide if this will work for you too. Please note that this post contains affiliate links which means, that should you purchase anything from this website resource page we earn a small commission – however, most have free trials or are free. So thank you, every bit helps.
---
Tailwind For Pinterest
Save yourself time and keep the consistency needed to increase your audience and get traffic where it matters. We all need more hours in our days. If this is something you are struggling with, then you need to consider using a scheduler for your social media posts. We forget that it's these little details, that can make the most difference. And this is why we have put Tailwind at the top of our website resource page. If you set it up initially, then you can focus on other things while things work away in the background.
<<Try Tailwind Today – No Credit Card Needed>>
Why Tailwind?
Pinterest is fussy. Like you, we hate that, but we love the traffic it sends to our websites, don't we? Are you battling to keep the consistency on Pinterest? One day you have over 1000 impressions and the next less than 10? Do you forget to pin a few days at a time? Life gets hectic! Do you over pin your own content and get a dozen folk unfollow you? It's a pain…
Although I didn't find Tailwind to have much of a community vibe (which initially disappointed me – although you can message tribe members), Tailwind does the job and it does it well. I soon got to understand that there is not much of a community vibe in Tailwind because it's a scheduler, not a place to hang out! Everyone is saving themselves the trouble of being social – By scheduling.
Getting your head around Pinterest is no walk in the park. Things change often. If you are doing the right things – EVERY TIME – then these changes will affect you less.
How Tailwind Works
Tailwind is like a Pinterest and Instagram Candy Store. First, though, you need to understand that when you decide to use Tailwind, scheduling your posts to the two social platforms are not all-inclusive. There is Tailwind for Pinterest and then Tailwind for Instagram. Each has its own up-sales. Let's see what they offer.
---
Schedule your pins way in advance and save time – consistency is key to keep the traffic flowing.
Join boards and Tribes – makes it so simple! You get to join 5 Tribes for free and then there is a fee to join more.
Pin from Instagram automatically.
Insights – this alone makes this worth it. Know what is working for you.
Profile Performance – it takes your Pinterest info and converts it into visual graphs.
Pin Inspector – by optimising your pins, you get more views, more views = more traffic, more traffic = more sales
Website Insights – know how your audience is interacting with your pins. Are they pinning them from your website? How many pin impressions are your audience seeing in their feed? What day or time is the best pinning slot for your audience? This is gold. Why bother pinning, if your audience is not online?
Organic Activity – I like this feature as it gives you a word cloud that shows what keywords your website are attracting.
An Affiliate Program – when you love what it's doing for you, you will also what to tell the world!
Referral Traffic – and so much more.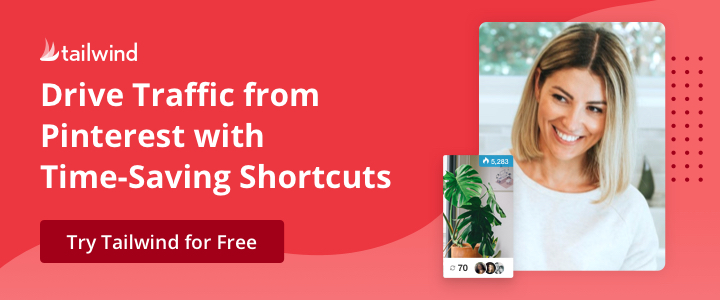 New – Instagram Visual Board – you get 30 free posts to try it out. We are rebuilding our Instagram Profile using this Visual Layout. It gives you a 9 post grid. Suggested post ideas tailored to your account. It helps you find the hashtags and adds them as a comment. So far we are loving the experience.
What we are doing is using Canva to create our pins and posts. If you have not used Canva before you can get a free credit here. (This only will work if you are new to Canva.) Go make your 30 post graphics all at once (it will probably take an hour or two). Start by choosing one of the templates and edit it to represent your brand. Know what grid ideas you are working with. Go to Instagram and scroll through similar accounts. Try to get the feel for what is expected, don't be scared to try something different. Once you are happy with your designs, download the file and then extract the files and upload them to your Visual Planner in bulk. Start adding them to your grid, selecting the posting to once daily. A 30-post Instagram feed is more than enough to set up your smart.bio and give your audience an idea for what you are about.
Did I mention the fantastic emails and tips that you receive in your email box?
---
Cash Back Browser App
The next set and forget that we would be remiss to not add to our website resource page is a cashback browser app. You will need to install it to the browser you use for it to work for you.
You set it and it works for you in the background, popping up when there's a deal, coupon, cashback or a discount.
You can't lose, only gain!
It honestly has saved us a lot of money on software and online shopping.
Coupert is so simple – you just download it
<<Claim Gift – 200 Coupert Gold When Installed>>
Who is it for? It's not just for bloggers, it's for anyone who shops online. That includes all you brides out there looking for great deals and coupons. Be smart, save yourself money, by getting the Coupert Toolbar. It will alert you to any discounts for the product you are viewing. Sometimes there can be as many as 30! And it covers over 50,000+ stores online, with many more added daily.
---
If you blog, you will soon learn which affiliate program works for you. This is ours! With many affiliate programs, you can feel isolated from the product owners. However, our experience with using this platform is that it is easy to communicate and get tips from the vendors. Other things that add to the experience…
the website design
the easy linking codes
clean dashboard
the wide choice range of affiliate programs available
the helpfulness of the affiliate companies themselves – through email, I have been able to connect with the company. It's made all the difference!
they pay promptly on the due date
you can check bad links
it's easy to get started with them
you get notified when a vendor is low on funds or has left
<<Join ShareA Sale Here For Free And Start Earning>>
If you are new to affiliate marketing, then I would recommend ShareASale any day!
---
Are you looking for a platform to host your course, downloads or digital products? Some noteable things about Podia are…
Simple approach.
None fussy website.
Free email service – no limit on subscribers… it's simply a free perk of your subscription.
Affiliate programme for Podia.
Affiliate programme for your own course – get folk on board to sell your product for you!
Quick response – they are on the ball.
Fantastic blog posts that help you to grow your audience and get your product perfected.
<<Check it out for yourself they offer a free trial!>>
The simplicity of their approach does not mean it's not complex… it literally covers everything you need to run an online course.
You get a free website in the deal.
You can host as many downloads and courses that you wish.
You can diversify to other products that don't match your storefront, by having a separate link that sends folk to them directly.
They are updating and adding new features all the time – every few weeks something new is included.
The biggest thing for me, was how easy it was to create the course within Podia.
I could go on… (I was hooked from the start!)
---
We have recently started using Clickervolt. It is an affiliate link tracker. We are using the premium version. It's a very powerful plugin. To get its full value using other plugins you would need to install another two or three. So we have added this to our website resource page knowing that it gives great value.
One thing that I saw straight away was that many of my previous links weren't working. Clickervolt has a test feature so you can check these. As links get clicked, a heat map shows the kind of traffic you are attracting. You can set up complex links with conditions and instructions. The dashboard refreshes quickly and you get to monitor what's going on. If you are monitoring a lot of links to products, have numerous ads on the go or are also doing affiliate marketing, you really should consider adding Clickervolt to your website. The information that the plugin captures is outstanding. There is a free version.
---
Conclusion On Website Resources Page
While this is not everything, these are the main ones that have made the difference for us. We will keep this website resource page updated and useful.
All the best. Hugs Tracy